Welcome to Real World Wiki!
We'd like for you all to read, and follow all of our Policies & Rules before you make any edits! Thank you for complying!
The wiki contains 576 articles, 2,053 images, and 5,746 edits since its creation.
About the Real World Wiki
MTV's The Real World is a reality television series that tells the story of seven-to-eight strangers who live in a house together as cameras follow their everyday lives and interpersonal relationships 24/27. The series has been running for over twenty-five years, spawning two spinoffs, Road Rules and The Challenge.
Current Cast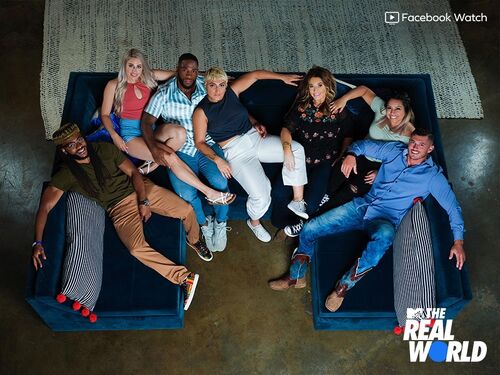 The cast of The Real World: Atlanta
from left to right
Justin, Tovah, Dondre, Yasmin, Meagan, Arely, and Clint