Real World Seattle: Bad Blood is the thirty-second season of the reality television series, Real World, which features seven strangers living in a house together as cameras follow their every move and interpersonal relationships.
Bad Blood is the second season to be filmed in Seattle, following season 7's The Real World: Seattle in 1998. It is also the third season to be filmed in the Pacific Northwest following season 28's The Real World: Portland.
It is the fourth season to feature a "twist", in a similar fashion to season 29's Ex-Plosion, where people who were once cool with the original roommates and now have a rift with them.
Season changes
This is the first season where the house does not have a phone room. This season, production provided the cast with smartphones where they can take pictures, have contact with each other, their families, and close friends.
Residence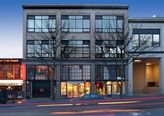 Filming this season took place took place in the Capitol Hill neighborhood in Seattle. The cast stayed in a renovated office space turned loft at the Ballou Wright Building. There were initially three rooms this season until the secret rooms were revealed when the Bad Blood arrived.
Cast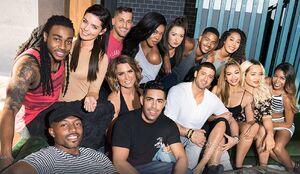 Initial Cast
Bad Blood
Episodes
| # | Title | Original Air Date | Viewers (in millions) |
| --- | --- | --- | --- |
| 1 | "A Bloody Good Start" | October 12, 2016 | 0.40 |
| 2 | "Game Enough?" | October 12, 2016 | 0.33 |
| 3 | "Not The Show You Think It Is" | October 19, 2016 | 0.33 |
| 4 | "Sleep Mess in Seattle" | October 26, 2016 | 0.33 |
| 5 | "Fourteen's A Crowd" | November 2, 2016 | 0.30 |
| 6 | "Stacked Odds" | November 9, 2016 | 0.34 |
| 7 | "Petered Out" | November 16, 2016 | 0.32 |
| 8 | "Drop the Mike" | November 30, 2016 | 0.40 |
| 9 | "Blood Cousins" | December 7, 2016 | 0.35 |
| 10 | "Surprise!" | December 16, 2016 | 0.34 |
| 11 | "For the Love of Pete" | December 23, 2016 | 0.35 |
| 12 | "Bad Blood No More" | January 4, 2017 | 0.34 |